Chia Hippo Update - January 12th to 16th
So it's been a few days and the Chia Hippo has yet to grow his mossy coat. He may be patchy but I still love him.
Starting to grow a little mohawk!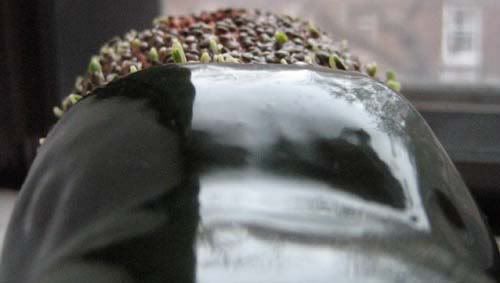 He has a stunning side profile, if I do say so myself.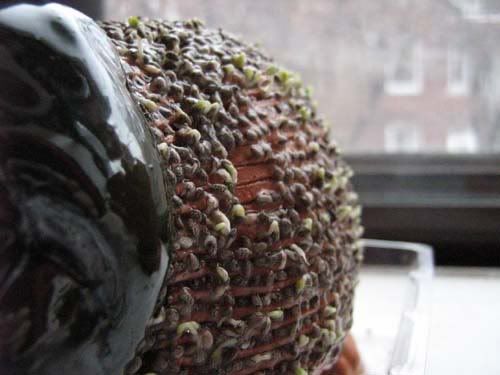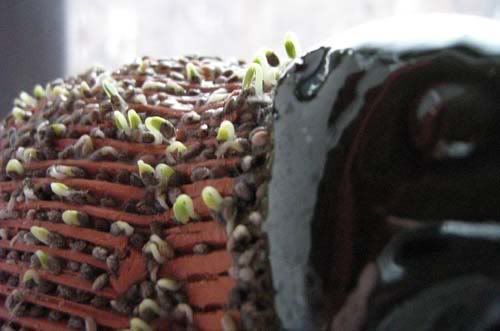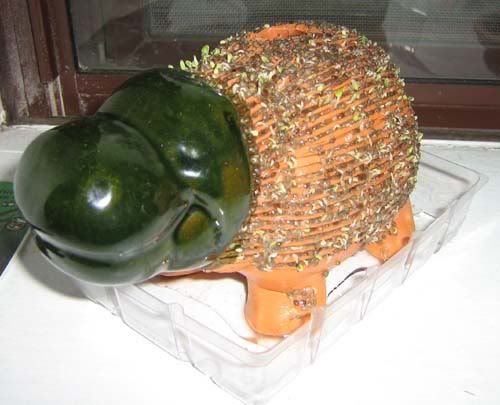 The plastic bag suffocation trick works! He's starting to grow!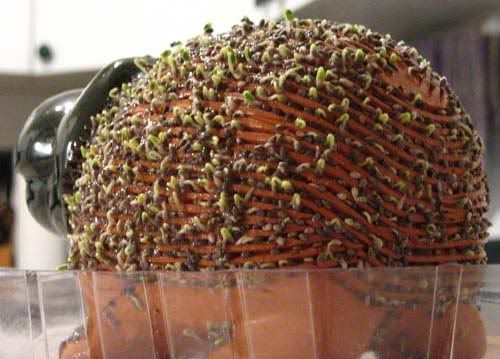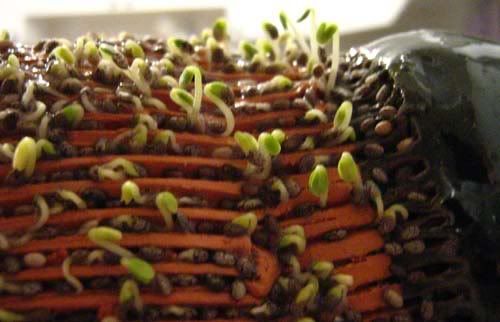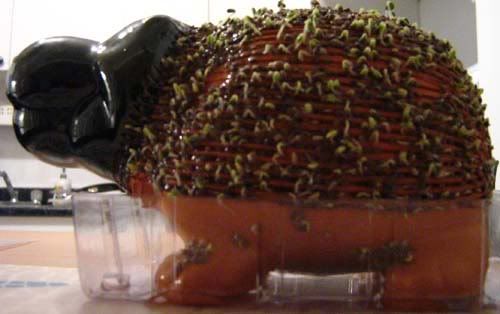 Don't laugh at his patchiness...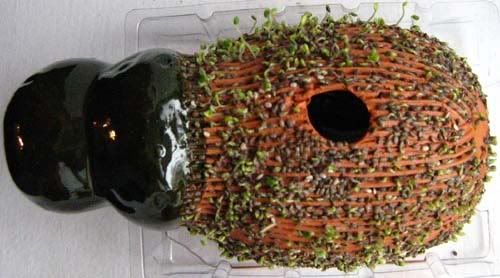 I think my Chia Hippo was up to no good in this photo I took yesterday. Notice his curious way, as he looks out the window with wonder.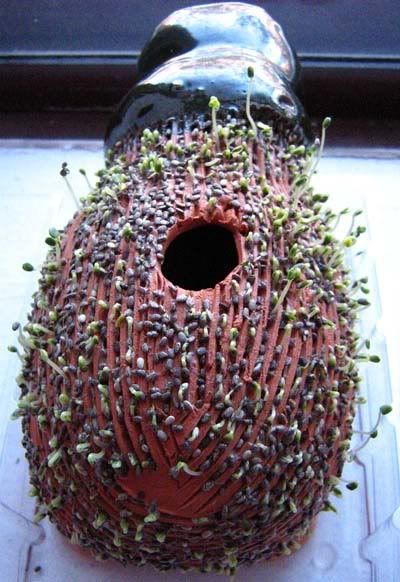 Looks like he took a little vacation while I was sleeping. Lucky Hippo! Must be nice to lounge around on the beaches of Greece.
Chia Hippo meets friends wherever he goes!
Tags: Chia Pet