Chia Pet Update - Jan17-23rd
It is time for another update. I know you all are curious about the health and well-being of my Chia Hippo. Don't worry, he misses you too.
The best place to start, his ass. You see, he is having trouble growing hair(or herb, if you will) on his wee behind. I feel kinda sorry for him.
Look, he is wearing an irritated face after I took that picture of his ass.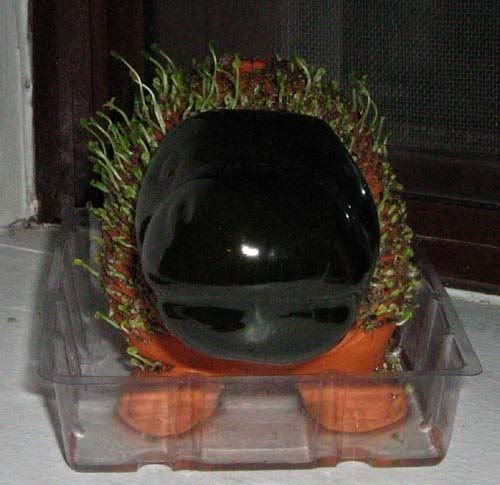 The next day, he forgave me.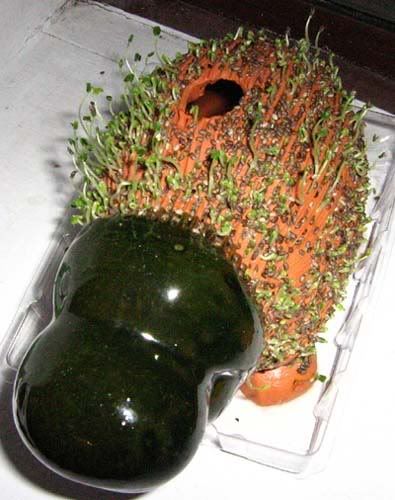 Here's a nice close up of his growth.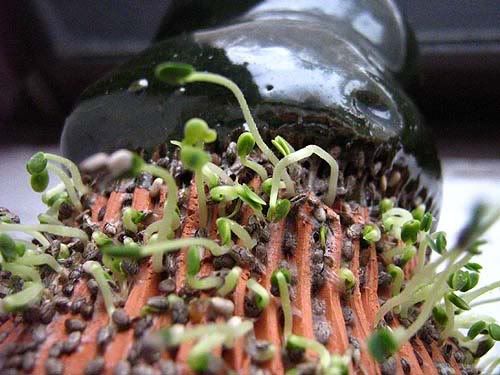 Chia Hippo hates the cold weather and being stuck indoors. This is his view.
I gave him a few days off from posing. Actually, I was just lazy and didn't want to take his pic. Here is his new 'do after a few days.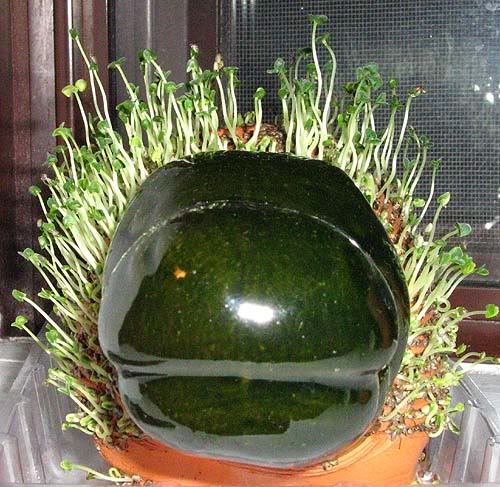 Don't let it fool you...he is still very patchy. Poor guy.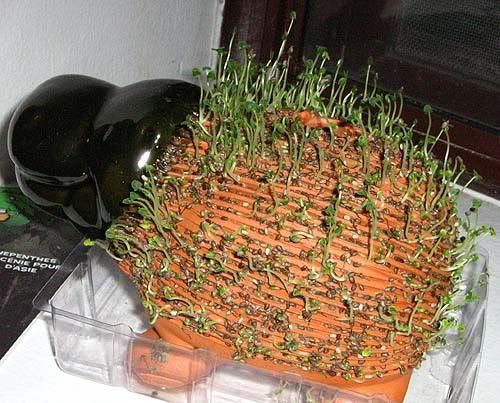 And this is today! :)
Tags: Chia Pet, News, Update