15 February 2007
Thursday, I am grateful...
...for days when I feel sexy. Meow!
Tags: Body Image, Boobs, Breasts, Cleavage, Feeling Sexy, Grateful, Gratitude, Photoblog, Photography, Sexy
14 February 2007
My 30th Birthday
My thirtieth birthday has come and gone. As the calendar page turned over, I was happy to discover that I did not feel instantly older. I still feel like myself, only with a badge that tells me I'm officially an adult now. And as a friend told me at the stroke of midnight, I can now act like a kid because I can get away with it without being labeled as someone in their annoying 20s. Thirty is the new twenty, I have heard as well. And I have heard from enough women in their thirties that reassure me that they are now having the time of their lives. Good to know, it's not like I can physically go back to my twenties anyhow! I'm thirty and there's no turning back - I feel like I should do some sort of celebratory high kick in the air while wearing scratchy polyester pantsuit like that skit on SNL. I'm fifty! *kicks high in the air, without tearing scratchy polyester pantsuit*
I had a lovely birthday, thanks for asking. My boyfriend woke up with me, even though he played a show the night before and got home quite late. He had morning coffee with me, which I found to be rather sweet, and gave me my birthday gift. Ah, my bathroom is now complete with the wonderful skull and crossbones shower curtain that I have pined for, for a long time now. It goes well with my Umbra black fishbone soap dish. *big goofy smile*
It was a quiet birthday, however. I had to work that day and, boy, was that a kick in the pants. It was not a stressful day, thankfully, but we were at the end of a project so we had to work our asses off. Luckily, I have a flexible voice that can reassure or excite or convince - whatever you want my voice to be, it can. Of course, someday people are jerks and my voice's capability will not prove successful. On my birthday, I was on fire. We had to get the project done so I played it up. I added concern, if the person was unhappy. I became uptight and professional, if the person was uptight and professional themselves. My voice was outgoing while talking to giggly college girls who just love, as I imagine them jumping up and down and having a sweaty dorm-room pillow fight, the quality of service provided to their student loans. Oh, and the best...my greatest ability, adding sexy to my voice to convince men to participate in telephone studies. Hey, you gotta do what you gotta do. It's bad enough that they honestly don't want to participate. You might as well make it a little entertaining for them. Anyway, I ended up working overtime on my birthday. I didn't get out of there 'til well past seven at night.
I came home to a wonderful, casual dinner made by my boyfriend. He's a good cook, needless to say. We talked about our days, his show the night before that I could not attend. My belly was full of homemade food, which is truly a great feeling on a cold winter's night.
My telephone was a little too quiet, I must admit. A friend from back home did call but did not recall that is my birthday. Even though he oftens calls me his best friend and we have known each other for about ten years now. At least, I talked to my family and a few phone calls trickled in over the next few days.
A little later in the evening, a couple of our friends stopped by. They went all out for my birthday and it did make me miss home a little less. Thank you! I couldn't believe people took my online birthday list seriously - I mean, I did secretly want all those things I posted but I was simply joking around when I said to buy me things. I'm not that much of a princess, I swear. I just have a stupid sense of humor. Nonetheless, Ryan and Vanessa came armed with individually-sized penis cakes for my thirtieth birthday as they knew a friend of mine back home makes penis cakes and they didn't want me to be missing home on my birthday! It was a very sweet gesture that made me smile. They gave me a little gift, full of nice things like penis candles and a penis post-it notepad and a penis birthday card and Avon footsoak/cream. I guess the Avon part didn't quite fit with the theme there, but my feets are quite happy now! As well, they are giving me the Housewives Tarot deck that I wished for but it is a little late on arriving. I felt truly spoiled. Also, I opened the gift from my parents. It wasn't so much the contents of the gift that surprised me - it was sheer amazement and wonder of how my mother can fit so many little gifts into one regular sized box. I know Parris probably read that sentence and laughed a great dirty laugh (no matter how I worded that, it still sounded dirty). My parents gave me a ton of stuff - from the fancy KitchenAid pizza cutter that matches my curtains and dishes to packets of rice and Asian seasonings, from cute coffee themed pajamas to various bakeware found at the Dollar Store or at garage sales. Oh, and plenty of chocolate and little cards from them and my grandmother. I felt so loved and spoiled - but I'd give those gifts all up just to have a slice of cake (um, not the penis cake though) with them that day. Well, maybe I wouldn't for that pizza cutter, haha. It's the sexiest pizza cutter I have ever seen, I have to mention.
All in all, I had a lovely birthday with my friends. We sat around and talked, ate a little penis cake, and had a good time. I ended up dipping into the gin by myself and felt a little warm and fuzzy. Good times.
On a side note, I have been feeling a lot better since taking iron supplements and thyroid medication. I feel much more mentally sharp and on the ball. It's been a long time since I felt this way. I no longer feel dizzy and incapable of walking fast in public. I feel a bit happier and more willing to work at what makes me happy, if that makes any sense. It is as though my creative edge has woke up after too many years. I hope this is a good sign as I enter my thirties.

Here are some pictures of my night...well, mostly just the penis cakes, haha.

I received a small chocolate mouse from my co-worker Nicole.




Clean shaven, straight hair, curly hair, and black!




What fine craftmanship!




I ate the black one.




Note, penis candles! Happy Birthday to me!
Tags: 30, Birthday, Cake, Gifts, Happiness, Health, Penis, Penis Cake, Presents, Thirty, Turning Thirty
05 February 2007
Turning Thirty - A Wishlist
So.
I'm actually hitting the so-called "big 3-0" this Saturday. Yikes, I'm not sure if I like this "milestone". It's intimidating and haunting. Thirty. 30. Three-Zero. No matter how you type it, it all seems too grown up for me. Dare I say old?
Actually, it doesn't seem old considering that many of my friends are well into their thirties and they are all still cool and stylish and act like little kids every now and then. It's a kind of strange that sits on a more personal level. It's like one day you are in your carefree twenties, boozing it up and not worried about money (or whatever people in their 20s do, haha) and then the next day you turn thirty and wonder where those years have gone, all those New Year's resolutions that never have been completed. Perhaps, I would think differently if I had others to care about (err, like children) to put things into perspective. Or maybe not. I could be just talking out of my ass as far as I'm concerned!
It's weird, though. There are a lot of things that I should have done and probably shouldn't have done, in my twenties. I won't be spending my time here, beating myself up and confessing all the shitty choices I made. Like that time I thought it would be a good idea to go to school and get a student loan. Farg! I think about that every time I go to work. I paid X-amount of money for school and I work at a call center? Well, at least it is a decent one that gives me time off when needed and I'm mainly doing supervising. I just got a raise the other day - go me! I think about all the things that I did not do - like use my talents. Turning thirty isn't a death sentence though, there's plenty of time to complete what I truly want to do.
So, on that note, I am turning thirty. Therefore, you all should get me presents. Last year, I posted a wish list and received NONE of them. Actually, I ended up buying myself a couple of them well after my birthday. I'm posting another list, for your enjoyment. Hint, hint.
Last year, I asked for a skull and crossbones cardigan. I'm still waiting! Hell, I'll even take a plain pink argyle cardigan!
Also, I asked for the Housewives Tarot card deck. I did not get this either. That's okay, I can still go on the website and play around. By the way, they are available on eBay. :)
I still want a naughty, naked latch hook rug kit. Not necessarily this pattern, but something with naked boobies that I can create with little pieces of yarn. Check out their website -
www.madewithsweetlove.com.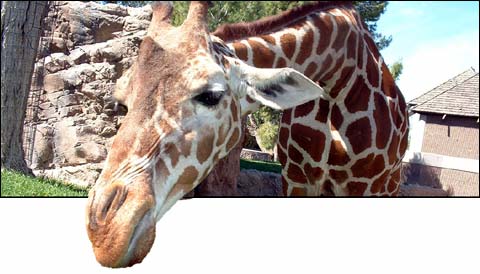 And I still want to see a giraffe. Please, take me to see a giraffe? I'm pretty and I want to see a giraffe!
A new addition to my birthday wishlist is a retro Winnipeg Jets t-shirt. Not like I like hockey, I just like Winnipeg and I want to attract other 'Peggers to me when I'm walking down the street. Girl sized t-shirt, please!
A skull and crossbones shower curtain. Yes, it will make our bathroom look even more tiny, but at least it will look stylish! It will also go well with my fishbone soap dish.
Yarn. It seems to be a little too challenging to find craft supplies in Montreal. I want to make a hot pink scarf, meow!
I want some bubble bath. I prefer Ombra's line of bubble baths. Nothing beats a Ginger Lime bubble bath on those wintery nights.
White roses. That would be nice. I don't need 12 of them, one will do just fine.



Last but not least, a penis birthday cake made by my lovely friend Nicole. I don't expect to get one as she lives far away and it probably wouldn't look or taste good when it arrives in the mail. Ah, maybe she can surprise me with one the next time I come home!


You get the point and I'm getting kind of bored posting these pics. I'm pretty easy when it comes to shopping - books, homemade gifts, sexy gotch, or even a simple card will make my day. What I really want I can't have. That is to be with my family, with a little boozin' it up with my old friends back home, and later come stumbling to play with my cat Tiki. Sigh!
Tags: 30, Birthday, Gifts, Presents, Thirty, Turning Thirty, Wishlist