Turning Thirty - A Wishlist
So.
I'm actually hitting the so-called "big 3-0" this Saturday. Yikes, I'm not sure if I like this "milestone". It's intimidating and haunting. Thirty. 30. Three-Zero. No matter how you type it, it all seems too grown up for me. Dare I say old?
Actually, it doesn't seem old considering that many of my friends are well into their thirties and they are all still cool and stylish and act like little kids every now and then. It's a kind of strange that sits on a more personal level. It's like one day you are in your carefree twenties, boozing it up and not worried about money (or whatever people in their 20s do, haha) and then the next day you turn thirty and wonder where those years have gone, all those New Year's resolutions that never have been completed. Perhaps, I would think differently if I had others to care about (err, like children) to put things into perspective. Or maybe not. I could be just talking out of my ass as far as I'm concerned!
It's weird, though. There are a lot of things that I should have done and probably shouldn't have done, in my twenties. I won't be spending my time here, beating myself up and confessing all the shitty choices I made. Like that time I thought it would be a good idea to go to school and get a student loan. Farg! I think about that every time I go to work. I paid X-amount of money for school and I work at a call center? Well, at least it is a decent one that gives me time off when needed and I'm mainly doing supervising. I just got a raise the other day - go me! I think about all the things that I did not do - like use my talents. Turning thirty isn't a death sentence though, there's plenty of time to complete what I truly want to do.
So, on that note, I am turning thirty. Therefore, you all should get me presents. Last year, I posted a wish list and received NONE of them. Actually, I ended up buying myself a couple of them well after my birthday. I'm posting another list, for your enjoyment. Hint, hint.
Last year, I asked for a skull and crossbones cardigan. I'm still waiting! Hell, I'll even take a plain pink argyle cardigan!
Also, I asked for the Housewives Tarot card deck. I did not get this either. That's okay, I can still go on the website and play around. By the way, they are available on eBay. :)
I still want a naughty, naked latch hook rug kit. Not necessarily this pattern, but something with naked boobies that I can create with little pieces of yarn. Check out their website -
www.madewithsweetlove.com.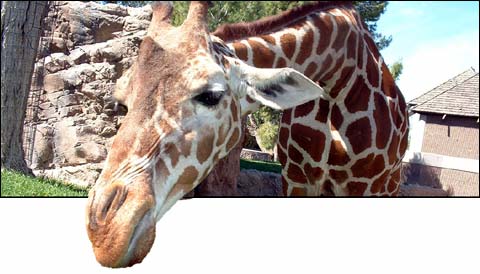 And I still want to see a giraffe. Please, take me to see a giraffe? I'm pretty and I want to see a giraffe!
A new addition to my birthday wishlist is a retro Winnipeg Jets t-shirt. Not like I like hockey, I just like Winnipeg and I want to attract other 'Peggers to me when I'm walking down the street. Girl sized t-shirt, please!
A skull and crossbones shower curtain. Yes, it will make our bathroom look even more tiny, but at least it will look stylish! It will also go well with my fishbone soap dish.
Yarn. It seems to be a little too challenging to find craft supplies in Montreal. I want to make a hot pink scarf, meow!
I want some bubble bath. I prefer Ombra's line of bubble baths. Nothing beats a Ginger Lime bubble bath on those wintery nights.
White roses. That would be nice. I don't need 12 of them, one will do just fine.



Last but not least, a penis birthday cake made by my lovely friend Nicole. I don't expect to get one as she lives far away and it probably wouldn't look or taste good when it arrives in the mail. Ah, maybe she can surprise me with one the next time I come home!


You get the point and I'm getting kind of bored posting these pics. I'm pretty easy when it comes to shopping - books, homemade gifts, sexy gotch, or even a simple card will make my day. What I really want I can't have. That is to be with my family, with a little boozin' it up with my old friends back home, and later come stumbling to play with my cat Tiki. Sigh!
Tags: 30, Birthday, Gifts, Presents, Thirty, Turning Thirty, Wishlist